two-story brick fireplace
One of our favorite elements in this home is the two-story brick fireplace flanked by gorgeous hot-rolled steel and the playful statement chandeliers by Filament Lighting. These two 60-inch diameter light fixtures are intertangled at the bottom. Additionally, the under the cabinet and puck lights highlighting the stone create a successfully lit room.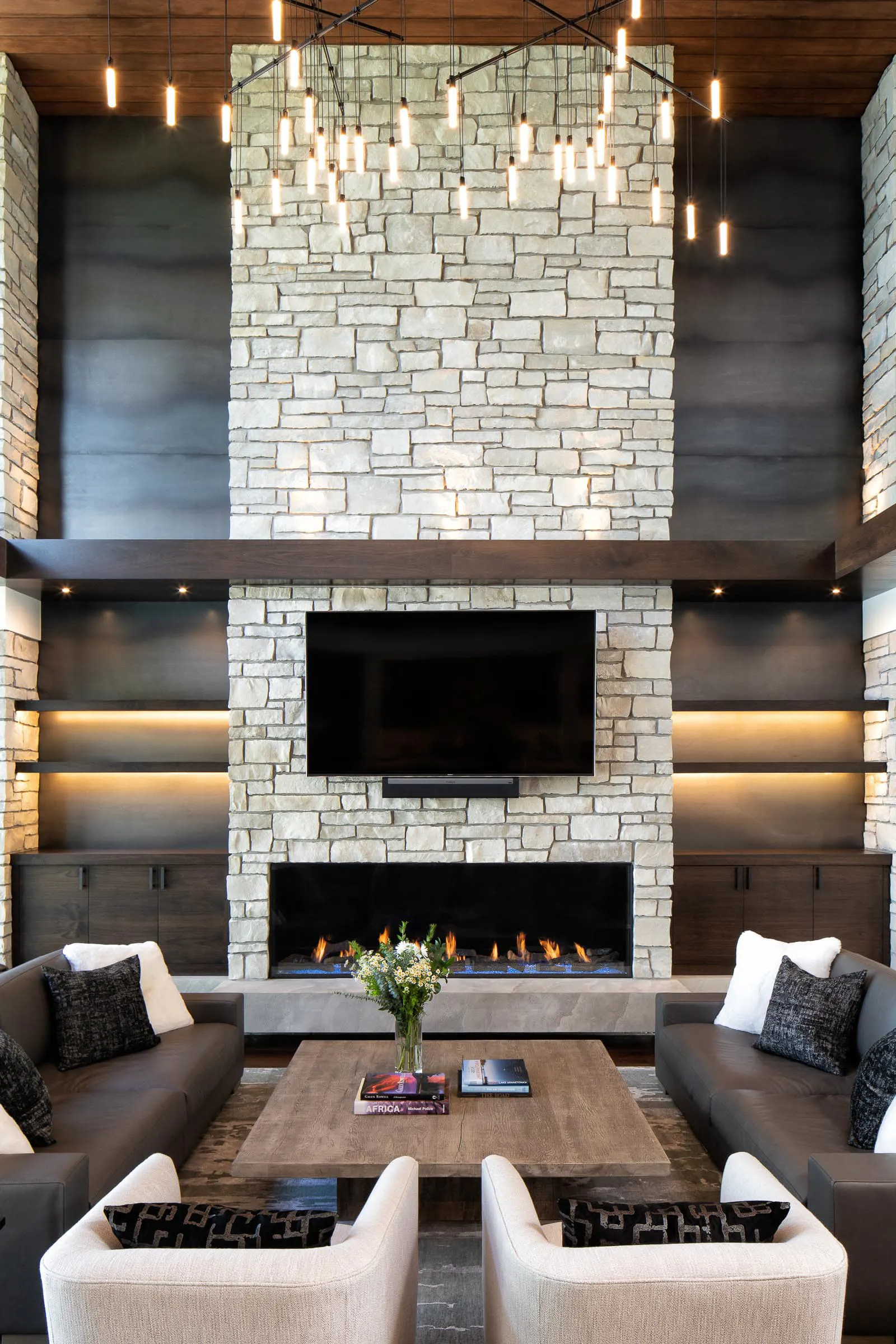 Impressive Floating Marble Top
Your eyes aren't deceiving you. That very heavy Crocodile marble countertop is floating. It's so heavy that it needed metal support and then mitered together. But why stop there? The walnut cabinetry and black sink faucet are also wall-mounted! Lastly, what makes this bathroom pop is the copper tile accent wall. The mirror is also held off the tile wall and lit from behind.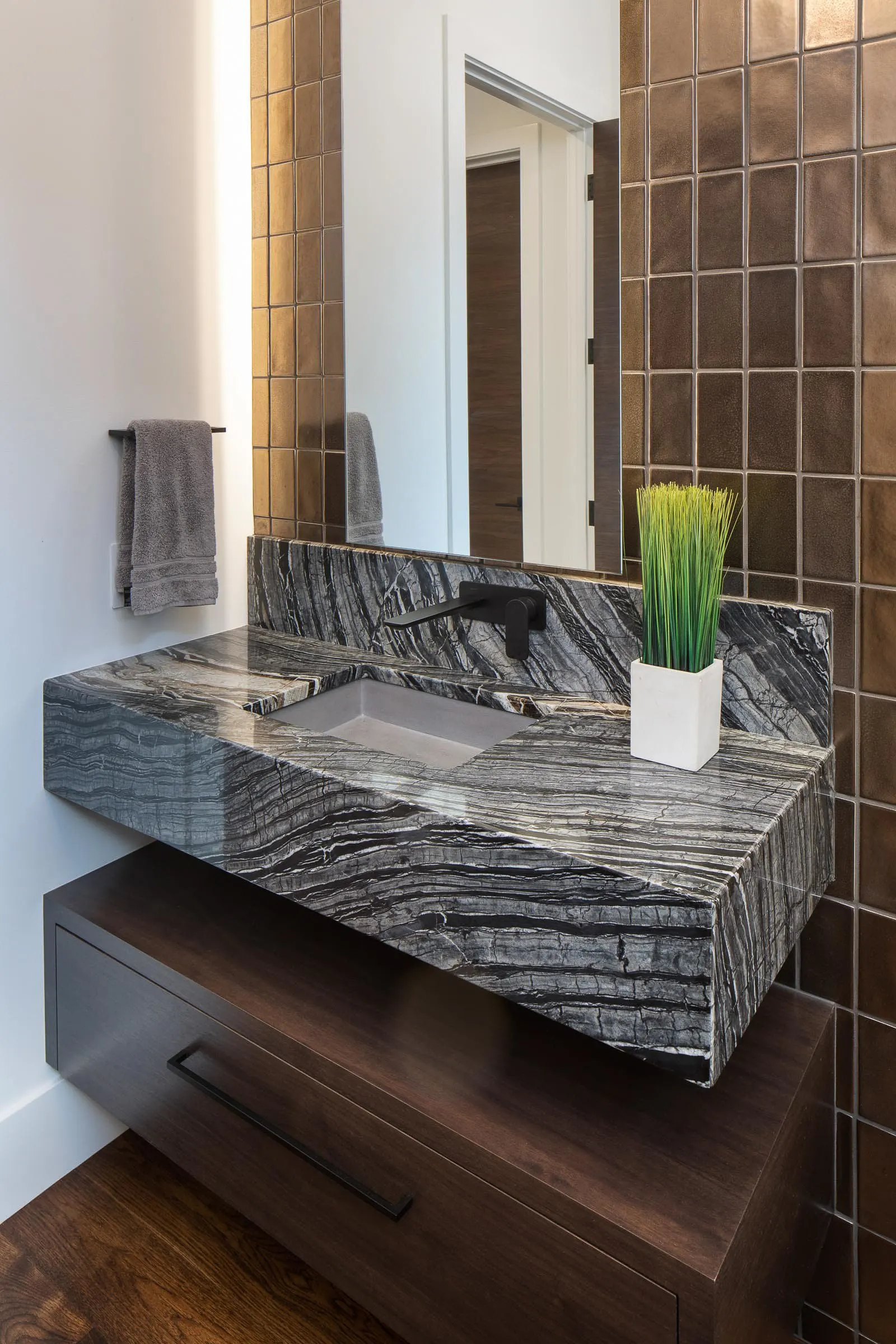 Airy and Bright Staircase
The stairwell features a custom black metal horizontal railing with Hickory treads and risers, plus a wool carpet runner. Wool is a great choice for stairs as it repels stains and dirt. Last but not least, a Bocci pendant system flows from top to bottom.