Grounding the Space
Living and Fireplace Design
Adjacent to the kitchen is a living space. One challenge was that the vault doesn't pertain to the room. To help center the room, two-tiered light fixtures, and the fireplace help define the space.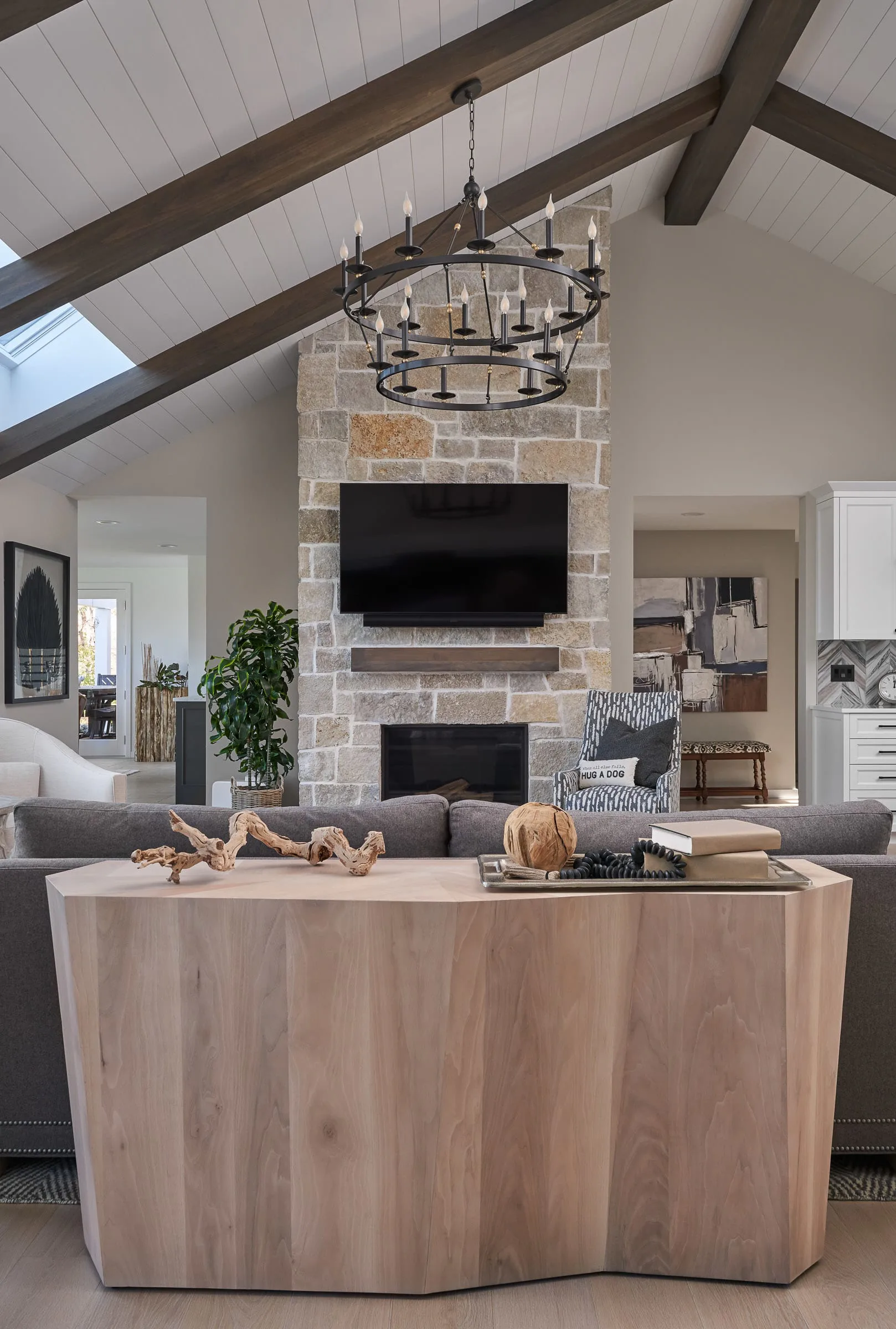 Laundry Room Detail
Sometimes what really makes a space are the details that hide behind the drawers. Seen here is a pull-out drawer where you can lay your closet flat to dry. Goodbye, clunky drying racks!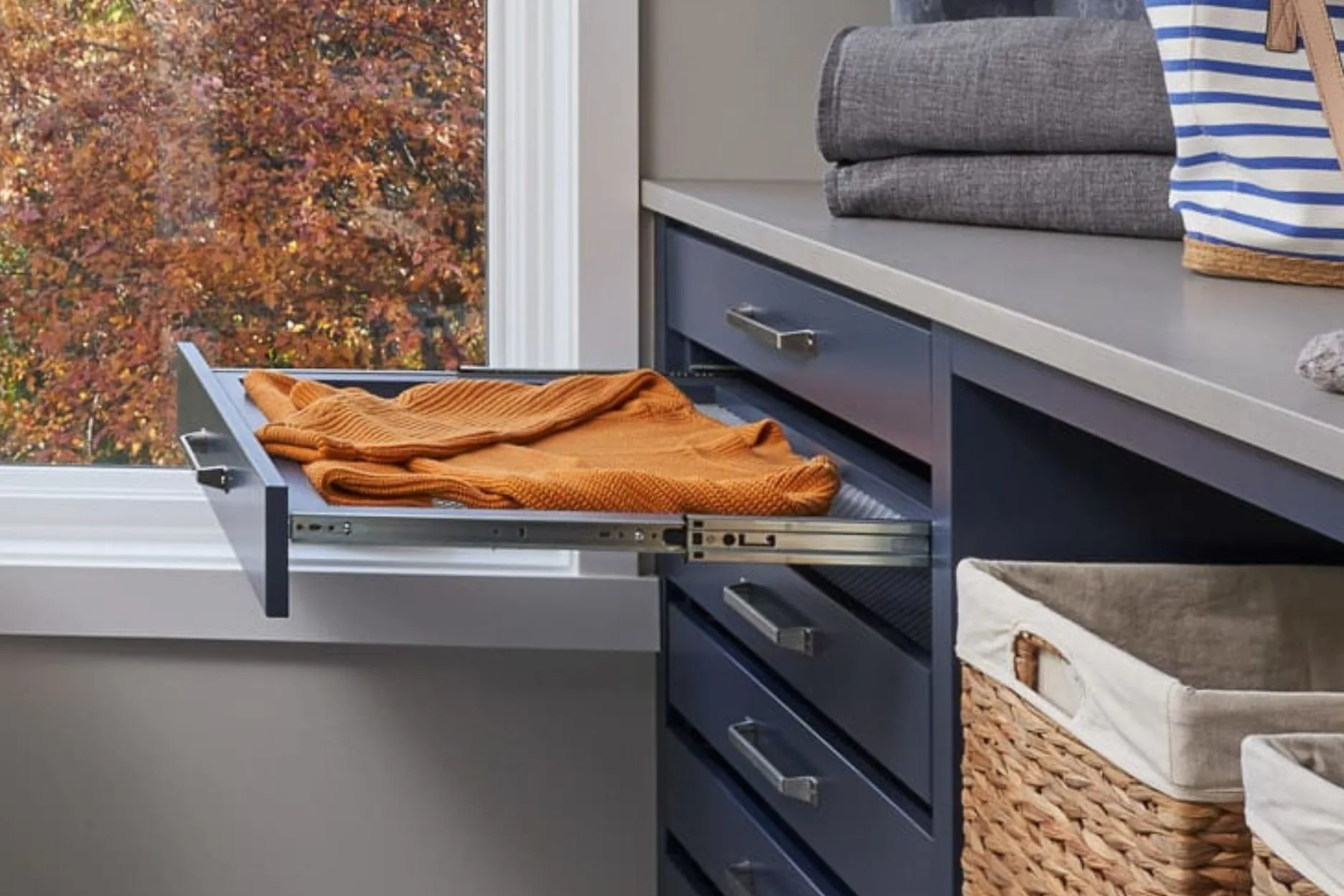 Dramatic Accent Wall
In smaller rooms, painting one wall with a dark and dramatic color adds depth to the room. We applied moldings to the wall and enameled it all black. In addition to the color, the molding gives the room texture and dimension. An effective pairing with warm neutrals is used throughout the space.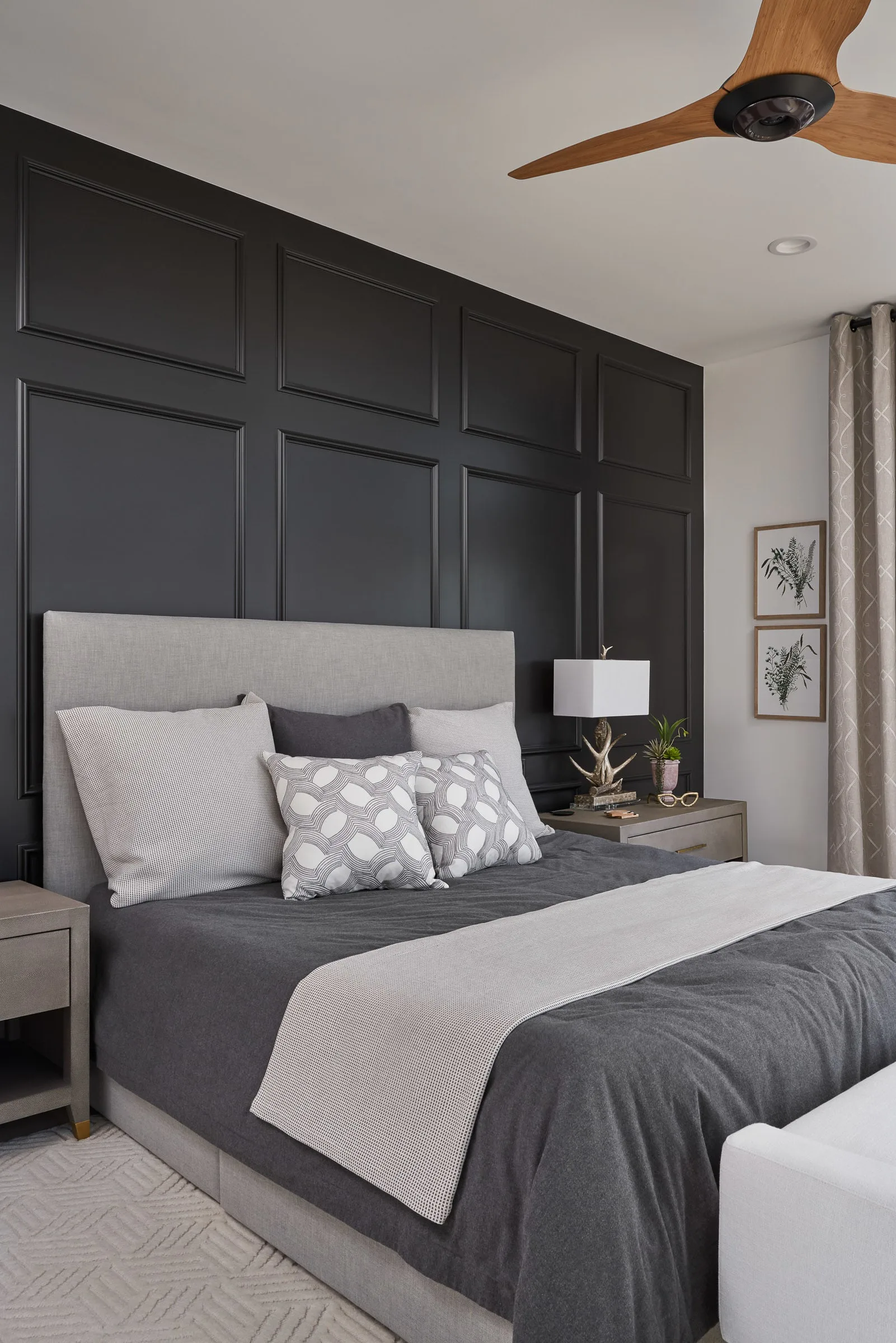 Spacious Steam Shower
The tall and narrow doorway from the picture above may have surprised you with how big this steam shower actually is. This shower is equipped with a rainhead shower, a separate attachment, a bench, and a beautiful shower niche. The black accent wall uses the same tiling as the floor and the white porcelain tile is textured giving off the appearance of hand-made.