Bold Geometric Wallpaper
Now, these clients aren't afraid of wallpaper! Bright, pink geometric wallpaper from Osborne & Little brings a modern flair to the kitchen. New lighting shines over the Barnwood and chrome table.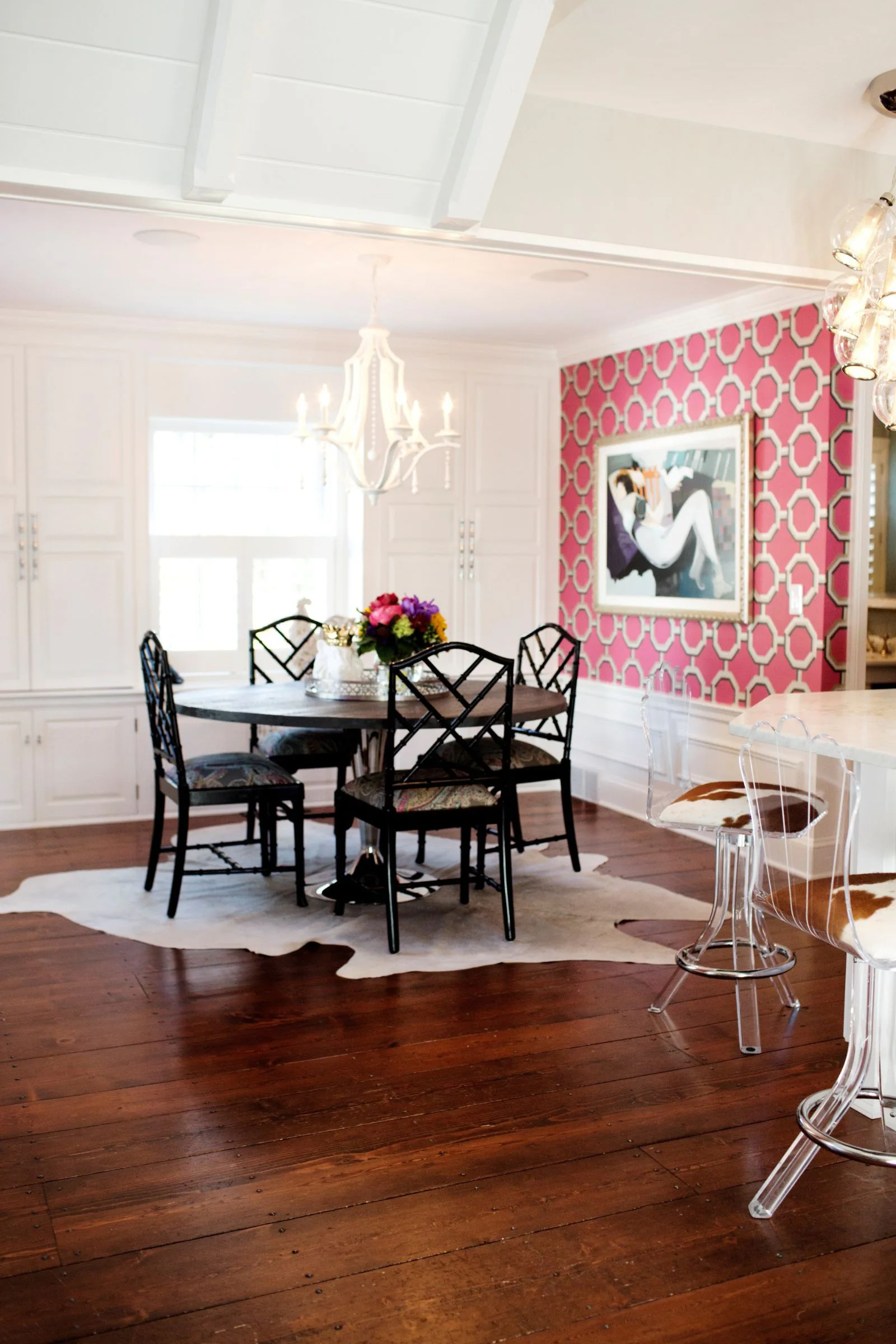 Depth and Drama 
Living Room Interior Design
The dining area features bold black peacock wall coverings which add depth and drama. Again, the dark wall covering by Osborne & Little is nicely contrasted by white chairs and an updated vintage hutch.